Trace email deliverability
1561993860001
The message log now allows you to trace deliverability of an email. If you see an email that is not delivered for any reason, you can now trace it to see if the sender retried the email later and if it was delivered.
When a message is selected, the Preview Pane will now show a new button: Show Message History.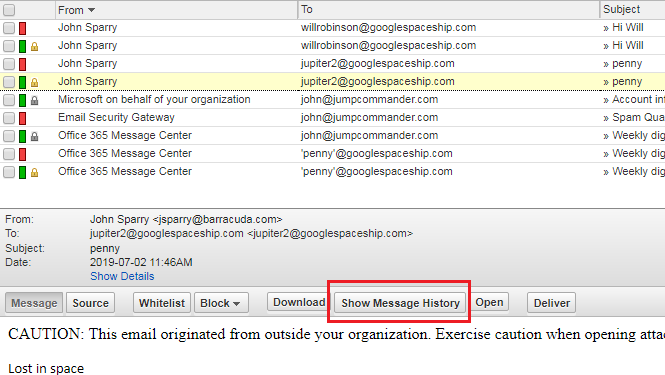 When it is clicked it will populate the Message Log with all messages that share that global message id and the button will change to "Hide Message History". Clicking this button will return the user to the regular Message Log.